Its a new year and new email marketing trends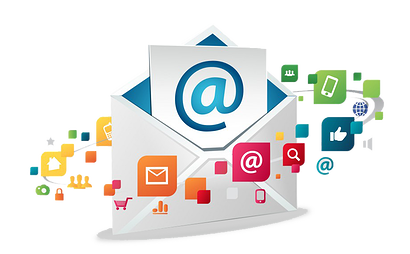 Email remains to be a huge part of everyone's daily routine and it's difficult to imagine how we could operate without an email address. Checking your emails ( is now becoming autopilot – whether we're at the bus stop, supermarket checkout line or queuing at the bank, we can be found checking our emails. We do it very often and spend more time each morning checking emails and using the internet (51 per cent) than eating breakfast (18 per cent) or taking care of our appearance (32 per cent). The number of worldwide email users is expected to increase from 2.6 billion at present to 2.9 billion by 2019, according to Radicati. So email is certainly not dead, it's very much alive and kicking!
Now that's settled, what's on the agenda for email marketing in 2016?
1. Personalization
A greater emphasis on real-time e-mail marketing. As highlighted in DMA's recent Email Tracking Report, 63 per cent agreed or strongly agreed that most of the marketing emails they receive include no content or offers that are of personal interest. This should serve as a wake-up call to all email marketers. Blast sending has never been effective and definitely doesn't work anymore. Recipients are crying out to receive personalized emails and that goes beyond the first name. If we look at real-time personalization where a recipient receives an email that is relevant at the time of open, we know that content is going to be more engaging than a recipient who receives an email that isn't tailored or has taken into account any of their past behaviour. Get it right and the opportunity for personalization is massive. According to our recent bench-marking report, a staggering 50 per cent of email recipients within the retail sector were un-engaged in 2015! Don't lose out to your competitors who are succeeding with their email marketing strategies.
2. Single customer view
Brands, particularly in retail, worked hard in 2015 to align systems and define new strategies in preparation of activating a single customer view. This year, we will start to see brands actually implementing this through email. The truly seamless multichannel, personalized and relevant experience from a brand, all driven by data, is no longer a pipe dream.
3. Email performance takes center stage  
As reported by the DMA, email marketing has the highest ROI of all digital channels. But as you reflect on the proportion of your marketing budget that's spent on email, you'll probably see it's less than 10 per cent, especially in comparison to the big budget spenders of SEO and PPC. The historical issue with the email channel has been the lack of focus on monitoring its performance and how much revenue it has generated, rather than just reviewing opens and clicks. SEO & PPC's focus is always on generating revenue and the ability to track attribution end-to-end. This is how these channels have carved large proportions of the overall marketing budget. Now is the time that email steps up and is seen as the hugely effective performance channel it is designed to be.
4. Data protection
In December 2015, the final text of the EU General Data Protection Regulation (GDPR) was agreed. Due to be enforced in 2018, this is something that should be high on the agenda for all email marketers to fully understand. However, 44 per cent of marketers that we asked in our data reform survey last year did not feel aware of the recent UK and upcoming EU reforms. In addition, 83 per cent sometimes, often or always wondered why they received brand emails and 96 per cent have at some point questioned this, according to the DMA Email Tracking report. This should be a worrying sign for email marketers – either the email is not connecting with the recipient or the recipient did not sign up for the email in the first place.
5. Mobile journeys
There is a huge opportunity for brands from all industries to make the mobile journey seamless and there are significant rewards to reap for those that put a real focus on this. Nearly half the sales in 2015's Black Friday were from smartphones and this trend will continue as long as the experience improves. Consumers crave an optimum mobile experience and more than 50 per cent of email opens are through using a smartphone, according to our recent bench-marking report. Some brands have been slow to react to provide the seamless multi-channel experience. To be successful in 2016, brands need to place mobile at the top of their priorities list.
Here's to an exciting 2016 with email demonstrating its merits in the overall marketing mix – it's certainly far from dead!